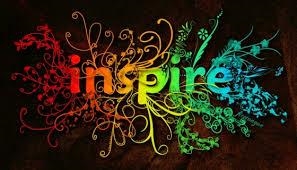 Pivotal Wellness
Welcome to Pivotal Wellness! Here you can begin your journey to becoming in charge or your spinal health and overall well-being. Please take a moment to browse through our website and then book your appointment directly online for massage therapy services with Diana Moseman, LMT, and chiropractic adjustments with Dr. Cathy Hollstrom, DC. Check out additional services offered by Dr. Brian Hollstrom. Read his bio and list of available services such as; new patient exams, digital xray, spinal decompression therapy, cold laser therapy, custom orthotics, and so much more! Call 970-290-9589 today to schedule an appointment! Our dedicated team is here to help you!!!
Pivotal Wellness
Dr. Cathy

Chiropractor

Dr. Cathy Hollstrom, graduated with her Chiropractic doctorate in 2007 from Southern California University of Health Sciences. Originally from Maryland, where she was able to work with clients providing rehab and physical therapy; opening up to a world of healing by hands and movement. "I highly believe that knowledge of the human body and movement and how to control your movement can be greatly heightened through the practice of movement and empowered through the knowledge of anatomy."

Dr. Brian

Doctor of Chiropractic

Dr. Brian Hollstrom is a 3rd generation Doctor of Chiropractic, graduate of CSU and S. Calif University of Health Sciences and is currently licensed in the State of Colorado. Dr. Brian focuses on supporting your spinal health with Chiropractic care; Specializing in acute and chronic trauma, motor vehicle injury, and other life related setbacks. Call 970-290-9589 to schedule your appointment today! Additional services provided including; Digital xray, cold laser therapy, spinal decompression.

Diana Moseman

Massage Therapist

Diana Moseman began her passion for massage before leaving high school. She received her training at the New York College of Health Professions, in Syosset, NY. Graduating with an Associates of Occupational Studies in December of 2010, completing a 72 credit course ,1000 hours of hands on treatment time. She received her Massage Therapist License in NY in February of 2011. Her passion for massage excels in sports & medical massage, focusing on releasing scar tissue and increasing function.
Pivotal Wellness
Pivotal Wellness
2550 Stover Street, F, Fort Collins
970-266-0003
Monday

Wednesday

Friday

9:00am - 6:00pm

9:00am - 6:00pm

9:00am - 4:00pm
2625 Redwing Drive, suite 270, Fort Collins
Monday

Tuesday

Wednesday

Thursday

Friday

Saturday

9:00am - 6:00pm

9:00am - 6:00pm

10:00am - 5:00pm

9:00am - 5:00pm

9:00am - 4:00pm

9:00am - 12:00pm